Our Original Butter Tarts
My story as The Butter Tart Lady is one of family and fun that brought me from making batches of five dozen to hundreds of dozens of butter tarts, and we're still going.
My Story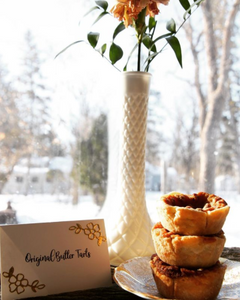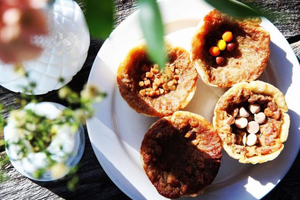 Our Gourmet Line
Our delicious gourmet butter tart sit in our famous flaky crust with an all-butter "liquid gold" sauce. Toppings are baked into the tart plus more added to the top once it's baked for extra flavour.